How did Germany achieve its literacy rate
The number of illiterate people in Germany is falling
Those affected can only read and write individual sentences, but no coherent texts. That is a total of 12.1 percent of people between the ages of 18 and 64 in Germany. At 52.6 percent, more than half of these so-called functional illiterates learned German as their mother tongue in childhood, that is 3.3 million adults. Around 2.9 million initially learned a language other than German. These are the central results of a study by the University of Hamburg, which was carried out with funding from the Federal Ministry of Education.
In the previous study from 2011, the number of people with poor literacy skills was 7.5 million. Federal Education Minister Anja Karliczek rated this decline as a success of education policy. The removal of the taboo on the topic and suitable self-learning opportunities have contributed to this, said the CDU politician. Increased public relations and education have increased "the understanding of those affected who have difficulties with reading and writing". Karliczek added: "This will enable more people to participate better in public and professional life." The learning opportunities are also being continuously developed for migrants who have been living in Germany for a long time.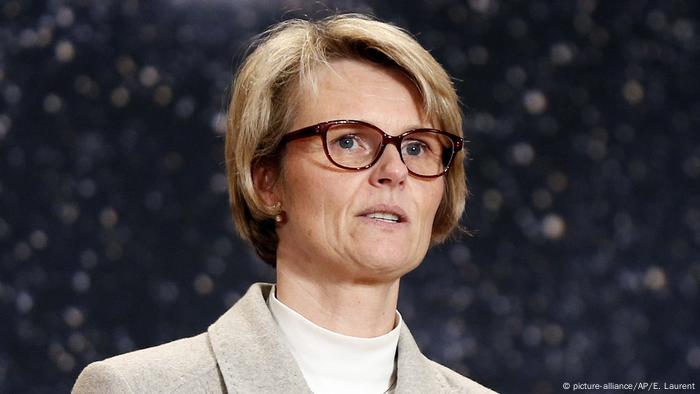 Education Minister Anja Karliczek sees progress
Great suffering
For so-called functionally illiterate people - the study speaks of "poorly literate adults" - everyday things such as operating instructions, vending machines or official letters are a challenge. Shame and suffering are often great.
The life of those affected is "associated with exclusion and great insecurities in everyday life", explained the Hamburg scientist Anke Grotlüschen. According to the study, 62.3 percent of people with significantly reduced reading and writing skills are gainfully employed and have families. Most of the time, however, they are low-paid. Every second person is therefore financially unable to take a week's vacation outside of their own home. Two thirds also have great difficulty understanding and assessing political issues. More than one in five has no school-leaving certificate at all, around 40 percent only a low one.
Another step forward
There is also considerable progress in the group of adults, who are no longer considered to be so-called "functionally illiterate", it said. These people can understand coherent texts, but still cannot read or write well. Here the number of those affected fell by 2.8 million to around 10.6 million.
For the current study, around 7,200 adults between the ages of 18 and 64 were surveyed in the summer of 2018. For the survey, they had to speak sufficient German to be able to follow a one-hour survey. The researchers presented their study "LEO 2018 - Living with Low Literacy" at the annual conference of the National Decade for Literacy and Basic Education 2016-2026 (AlphaDekade) in Berlin. The Federal Ministry of Education started the "AlphaDekade" three years ago to improve the reading and writing skills of adults. The projects are funded with around 180 million euros.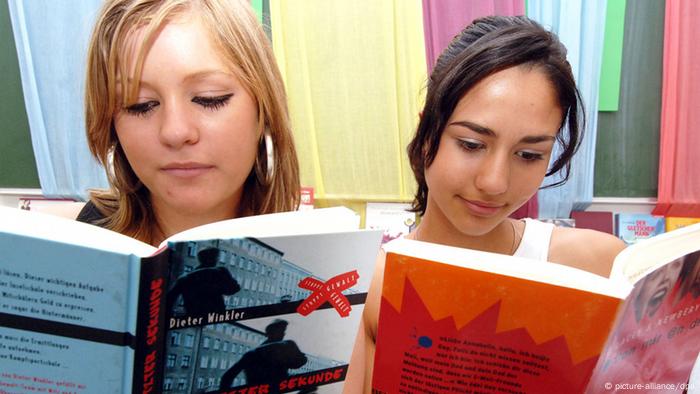 The Reading Foundation tries to make reading more palatable to teenagers with support seminars like here in Wiesbaden
Expert warns
With a view to the latest study, the general manager of the Reading Foundation, Jörg Maas, called for a package of measures to improve reading skills in Germany. This includes reading aloud every day at home, better cooperation between the federal and state governments in promoting reading and more money and staff for daycare centers and schools, he said on the second German television. "Education and income, economic growth in Germany, are probably more closely related to promoting reading than we normally assume," said Maas.
"On an international average, around 160 hours per year of primary school are invested in promoting reading, in Germany it is just 90," criticized the expert. For Germany as an educational location, better funding from the federal government, but also a standardization of reading promotion in the federal states are necessary. "We're not seeing them at the moment, we're seeing 16 different standards, a different standard in each federal state," said Maas. It looks better in France and other European countries than in Germany.
kle / uh (afp, kna, dpa)