What do you dislike about Canada
Canada's best travel time
Have you ever wondered what the best time to travel to Canada is? A language stay is a unique experience. But how much better is learning English with beautiful weather at the most beautiful time of the year. However, since Canada is a huge country, you should know about the different regions. In this article we will show you the advantages of different travel destinations in the North American paradise.
The best time to visit Canada's west coast
The west coast is dominated by a mild climate. Not only the beautiful and particularly livable city of Vancouver awaits you in the west, but also pretty fishing villages and fascinating national parks. Here you can spot bears, walk through rainforest-like landscapes and watch whales from a boat.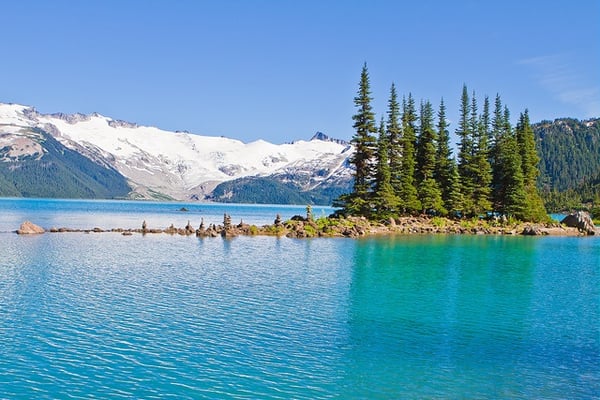 While Canada might make you think of freezing winters, that doesn't apply to the west coast. The warm calm ocean and the mountains protect the coastal area from the cold. That's why it never gets really cold and never really hot. The temperatures in summer are mostly below 25 degrees, while it almost never snows in Vancouver. That in turn means that you can visit Vancouver in spring, summer or fall. However, the winter is quite wet and cool.
Whistler, on the other hand, is a well-known and popular ski resort in British Columbia. Sometimes there is still snow in these mountains in summer. At temperatures of around 20 degrees, however, this can be tolerated well. For Whistler, winter is the best time to travel, as the region primarily benefits from skiing and has been named the best ski area in North America several times.
The east and its weather
Cities like Toronto and Montreal have a largely continental climate. Hot, sultry summers contrast with cold winters with lots of snow. Toronto is somewhat protected in autumn and winter by the region's large lakes and benefits from milder winters. However, Montreal, located in Québec, is exposed to freezing temperatures that guarantee a lot of snow. Depending on what you prefer, summer can be the best time to visit Canada here. But also the Indian Summer surprises and fascinates with an overwhelming variety of golden, red and bright yellow leaves. Between maple trees and lakes you can expect one of the most beautiful autumn panorama landscapes that you can only imagine.
And what do you like best?
As you can see, Canada's best travel time also depends on the type of travel. Do you love skiing and winter? Then Whistler could be the right place for your language study trip. Would you like to enjoy the mild summer climate in a big city? Then you should definitely go to Vancouver. Spring and autumn score with low visitor numbers and very mild temperatures. Whether Toronto, Calgary or Victoria, Canada is really beautiful everywhere.
And if you want to explore Canada without the tourist crowds, read our insider tips.