Top stories
Everything is new in May: On May 2nd, FlairBMX Berlin became the kunstform BMX Shop Berlin. In this interview, Thommy Ebeling reveals how this came about.
Hey Thommy, please introduce yourself first. Who are you, where are you from, how did you get into BMX?
Hey hey My name is Thommy Ebeling, I come from and was born in Berlin-City and got into BMX riding in 1993 through our newly opened BMX track in Berlin-Hellersdorf! However, initially only in the category "I'm shooting on a rickety Mifa BMX bike in full throttle mode over the track" and the whole freestyle story started in 1994 after the "Freedom BMX" show team with Axel Reichertz , Achim Kujawski and Ralf Maier drove a show at a bike shop that was located in Berlin-Hellersdorf. From then on it went off and I was fully in "freestyle mode"!
When did you open Flair BMX and what was your motivation back then?
Ohh-haaa ... That's a bit of a long story and if I told it in full detail now, you would probably end up with a 100-page essay! The fact is: We opened the FlairBMX Berlin Shop - as we have known it for the last 16 years - here in Berlin-Friedrichshain in January 2003 and the motivation at that time was actually simple and easy to open a crude BMX shop in Berlin Set legs, just like we knew it from other cities like Hamburg, Cologne or Munich. But you also have to say that because I did my apprenticeship at Dragonfly in Hamburg, which was the hottest BMX shop and mailorder in Germany at the time, and at the same time also team rider with the guys from Dragonfly and the today's AllRide BMX Distribution was. As a result, I naturally had some contacts in the BMX industry at the time, which made the whole "FlairBMX Berlin" project a little easier to implement. Without the support of the wholesalers at the time and the relationships in the German BMX scene that you had as a sponsored rider, the start-up phase would definitely have been a lot more difficult!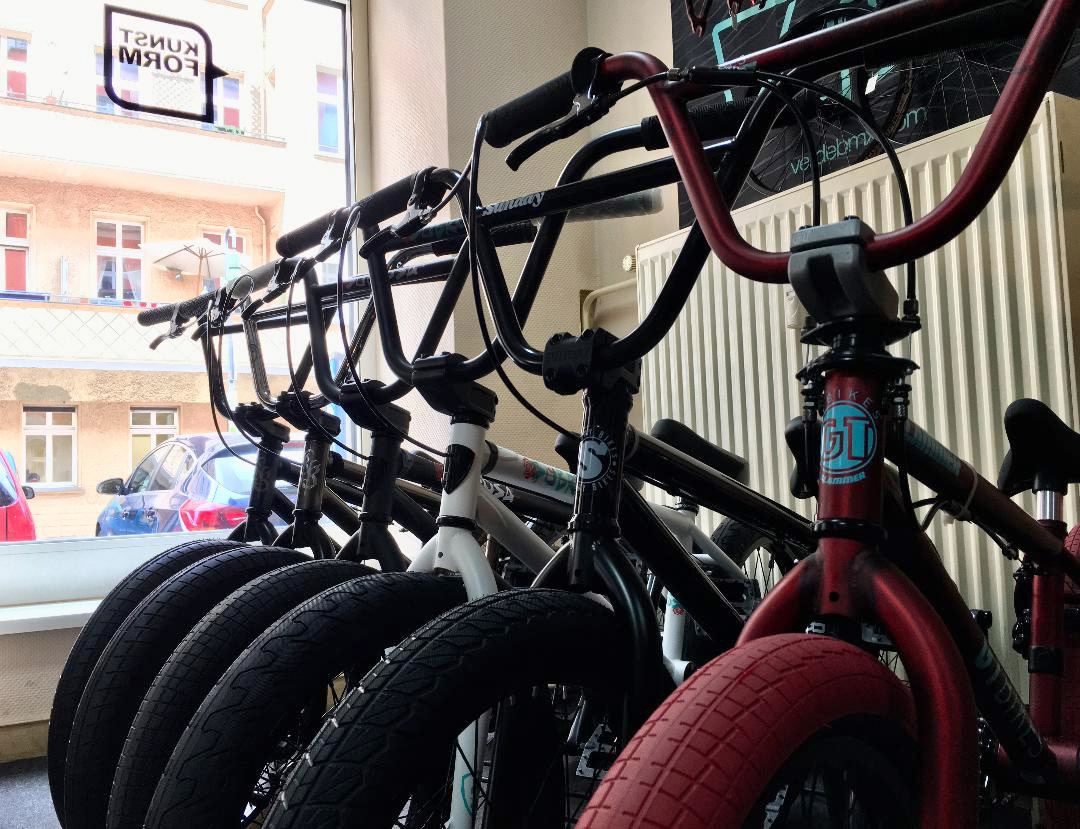 From May 1st, Flair BMX Berlin will become a branch of the kunstform BMX Shop. How did that happen?
How it came about is actually very simple: In the end, in the middle of last year, I just picked up my phone, Daniel Fuhrmann from kunstform BMX Shop called in Stuttgart and asked him if he could imagine a possible collaboration in any way or if he might be interested in taking over my "FlairBMX Berlin" shop completely. Daniel and I still know our "golden driver times". He was on KHEbikes and I was on Dragonfly and we always had a pretty good time together at various contests. However, our contact with each other had fallen asleep over the last few years, which was partly due to the fact that he was kunstform and I was FlairBMX Berlin. Business and such ... But all in all, it was always cool when we saw each other at various events or ran into each other. Therefore, the whole thing actually ran quite bluntly under the number "Questions cost nüscht and more than no can not say yes." However, I also knew that the Berlin BMX scene and the Berlin market for the kunstform BMX shop already Always was and still is quite attractive and of course there are people and drivers here who do kunstform online shop also like to use it as a parts procurement tool. However, that was not the main intention.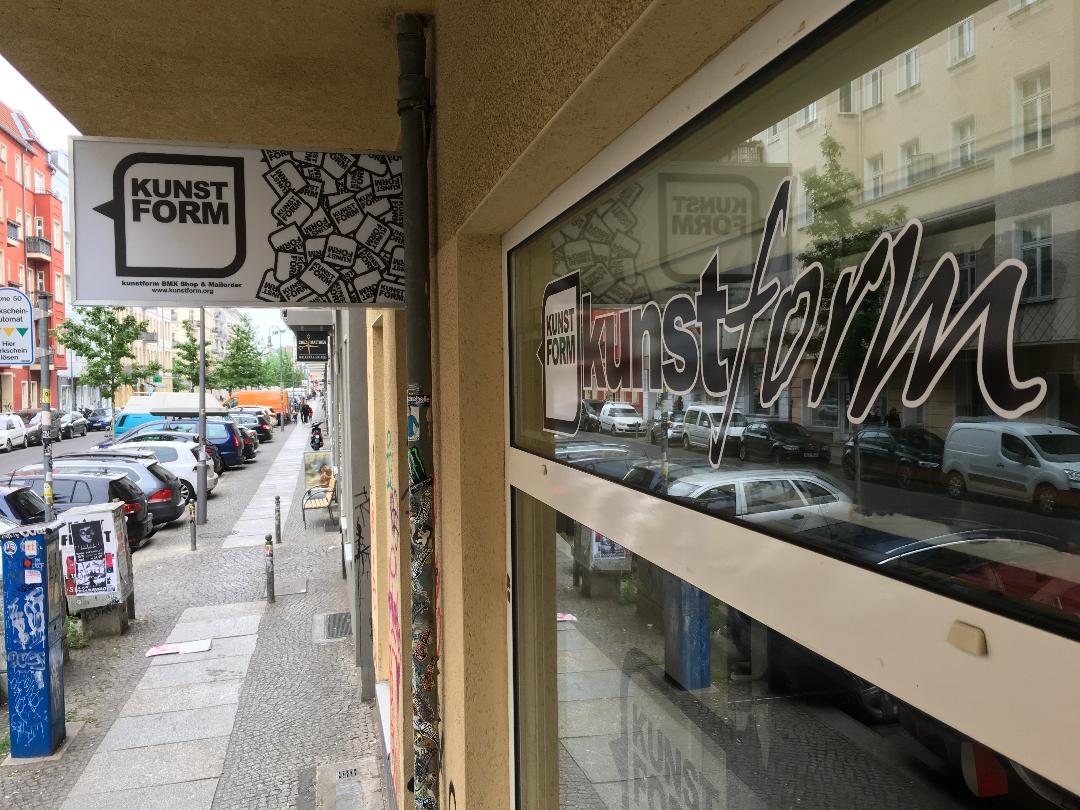 The main intention was actually rather that in recent years I have repeatedly caught myself becoming more and more of a "boss" than an "employee" and mainly taking care of things relating to leadership, management and organization of the shop were / are quite important, but this means that I simply don't have enough time for customer contact, pure customer care in the shop and that daily business generally had. My good soul and extended right hand, Piet, took over that here in the shop and yes ... somehow it sometimes really annoyed me that sometimes I could hardly get out of our shop office, although I actually think a lot I would have preferred to have taken the time to chat with the boys and girls in the front of the shop or I would have preferred to take care of the pure customer contact! I wanted to change that and yes, Daniel, Seppl [Sebastian Pospischil] and I then spent the past seven months holding telephone meetings that lasted for hours, starting with possible visions, through to reasonably concrete "brainstorming" sessions, and ending with fixed implementation plans with numbers To hold data and facts until late at night. These almost seven months were definitely pretty intense and I think I can speak for everyone involved when I say that we definitely went through all the emotions that one can experience during that time! Starting with "Hmmm, sounds interesting", to "Voll awesome actually", then again "No, the project is maybe too heavy" or "F ** k it, we just leave it" to "Yeah, everything could be like that function! Let's do it "and you can now see what has become of all these phases! The fact is, together you can simply do more and that's why the entire planning phase ran straight under the motto: "Work together, not against!"
"Work together, not against!"
What has specifically changed for your customers since May 2nd?
Well, first of all I would like to say that these are not "my" customers, but the customers of the shop and we (Piet and I) are actually more of the executive body that makes the shop what it was, is or is for the future will be! So in my opinion it doesn't really matter whether the sign says FlairBMX Berlin or kunstform BMX Shop & Mailorder. Specifically, what changes for the customer is that we can now simply expand our selection and stock levels through the merger of the two shops and, through the resulting integration into the complete merchandise management system of kunstform BMX, we can also offer the customer an even better service in terms of delivery capability, stock levels as well as customer order can offer. In short: Everything stays as cool as it was before, it just gets a little better! In any case, there is still a lot for him in the future kunstform online shop in the pipeline, but our current goal is first of all to get our merger over the stage and completed in such a way that both kunstform BMX shops in Stuttgart and Berlin are independent, but with 100% the same structures, workflows and other things Processes run the way they should for a proper branch life.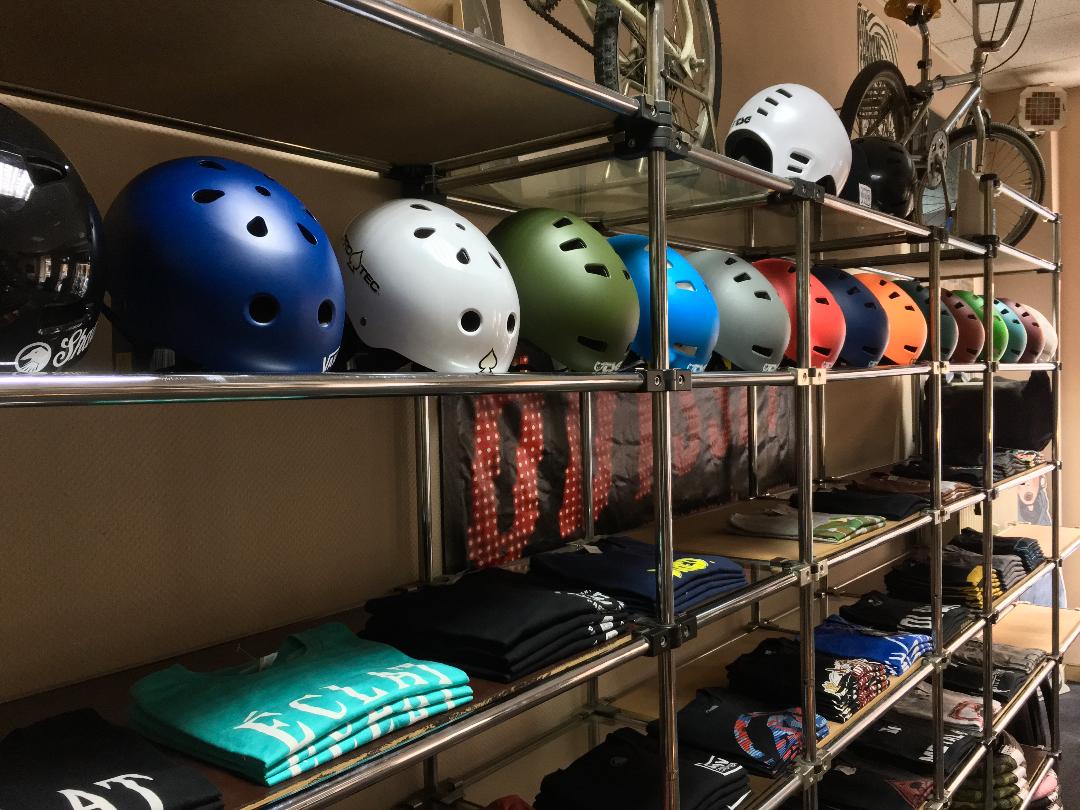 Good luck with it! Are there any actions or events you are planning in the near future?
In all honesty, even if the last almost seven months of planning were really intense, profound and ultimately damn detailed, I have to admit, to my or our shame, that unfortunately we didn't have the time for this category in the end. We as kunstform BMX Shop Berlin already have various events (contests and jams) at the start, which we will support and sponsor as a Berlin branch, but when it comes to the topic of "something of our own" we definitely haven't done our homework completely . But there will definitely be 1 to 2.75 items this year (in consultation with the guys from Stuttgart) and as soon as we can concentrate 100% on it, it will definitely be submitted later. That might sound stupid, but the main focus in the whole fusion story was actually to meet our deadline of May 1st, 2019 and to do the whole act professionally and without flaws. We sincerely ask for your understanding and promise to do the rest of our homework as soon as possible to submit later!
All right, we are excited! Finally, would you like to say something or say hello to someone?
I would definitely like to thank everyone who has been involved in this entire planning and restructuring phase in all forms over the last almost seven months, both professionally and privately. To name a few names: a big "thank you" in any case to Christoph Huber from Unity BMX Distribution (you know why!), Our graphic designer Markus Rebstock, my right hand and good soul in the shop, Piet Savelsberg, for that he did the whole act (even if not always easy) with me. Definitely a huge THANK YOU with a fat high-5 to my Lady Ännie, who stood by my side the whole time, had to listen to my talk for hours and always supported me with new ideas and perspectives when I stopped from time to time knew or we (Daniel and I) were looking for new problem-solving approaches!Last but not least goes the greatest Shout out but definitely out to Stuttgart - to the entire crew from the kunstform BMX shop and mail order. Cheers to Johnny, Wendel, Miguel, Oli, Steffi and of course two very special double high 5's to Daniel and Seppl! Simply for the trust placed in us, the mega time expended during our hour-long telephone meetings and, above all, for the continuous will and firm belief in the implementation of this project in the last few months, weeks, days, minutes and seconds. Thank you very much! Oh, and my mother ... I want to say hello to her too. Simply because you should always say hello to your mother! WORD!
You can find the kunstform BMX Shop Berlin in Mainzer Straße 1A in Berlin-Friedrichshain. Follow @kunstformbmxshop on Instagram for more information about the capital city branch and the Stuttgart flagship store.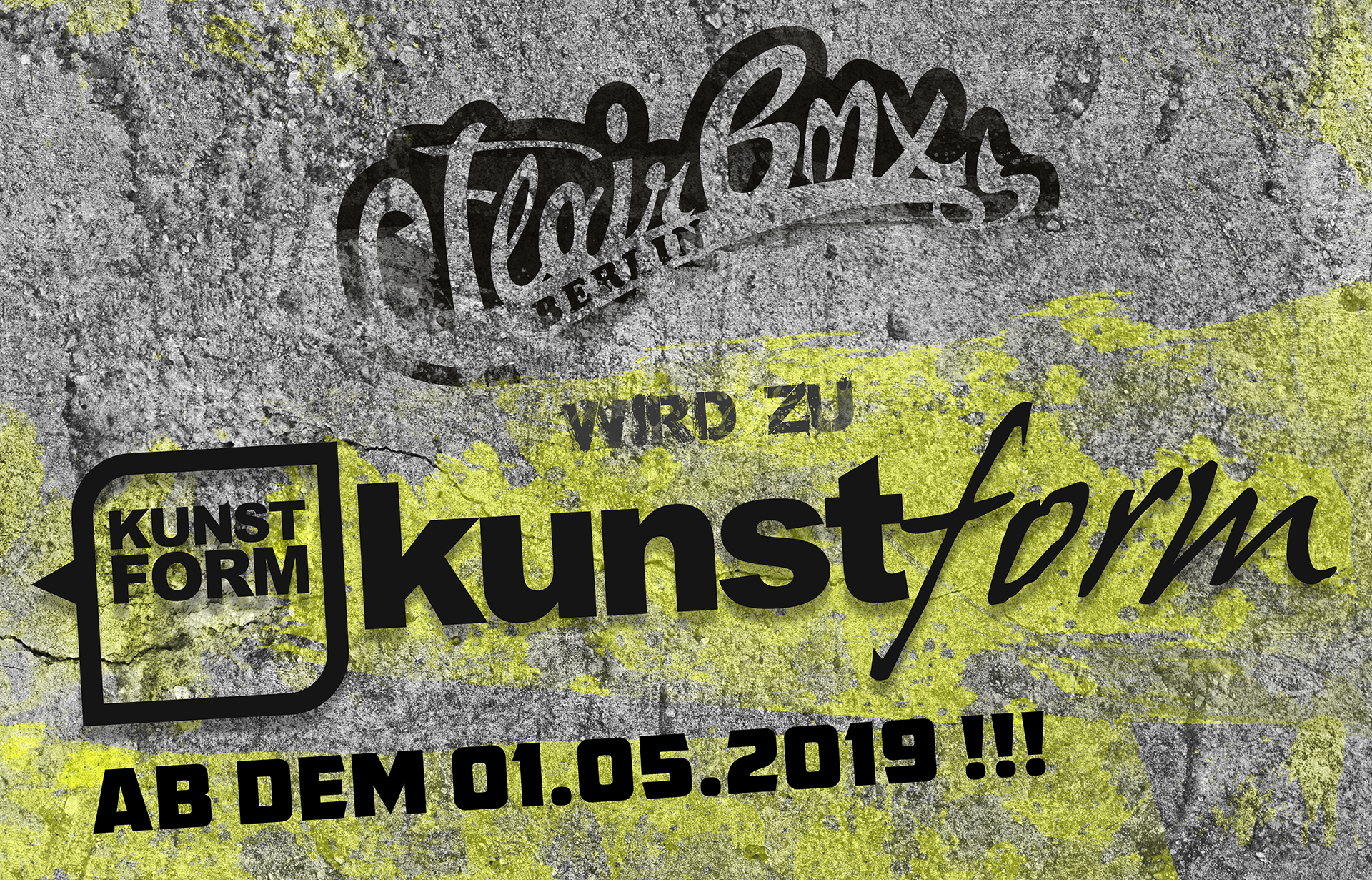 Similar articles
Terms and Conditions
Please enter your email address so that we can provide you with news, updates and the latest offers. If you are no longer interested, you can unsubscribe at any time. We will not pass your data on to third parties and will only send you messages that are of interest to you. Promised!
Read our full Privacy Policy as well as Terms & Conditions.
Cookies help us deliver our content and services. By continuing to use the website, you consent to the use of cookies. Learn more , Refuse cookies!
Shut down