How will the Pakistani cuisine taste
Lamb pilaf from Pakistan
Home
>>
Recipes
This extraordinary dish is eaten on special occasions in Pakistan and North India. See how it is prepared with fresh herbs and then baked in the oven.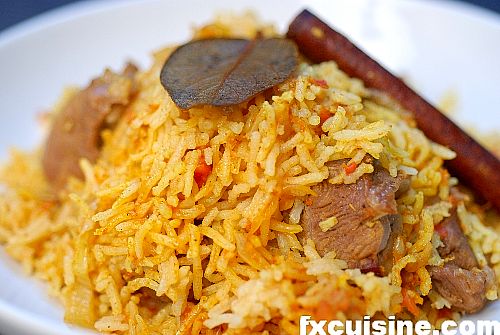 This extraordinary dish has nothing to do with the Indian "risotto" that is sometimes eaten in restaurants in the west. It takes a long time to cook, but if you follow the instructions on this page, success is guaranteed.
Lamb pilaf
800 grams of lamb (shoulder)
2 cups of basmati rice
6 cups of finely chopped onions
400 grams of peeled tomatoes
100 grams of sultanas
4 cloves of garlic
1 ginger root
6 green cardamom pods (or 3 black)
20 black peppercorns
1 bay leaf
1 cinnamon stick
sea-salt
1 pinch of mace
1 pinch of grated nutmeg
2 tbsp coriander seeds
2 tbsp whole cumin seeds
ground turmeric
5 cloves
2-4 dried chili peppers
2 cups of water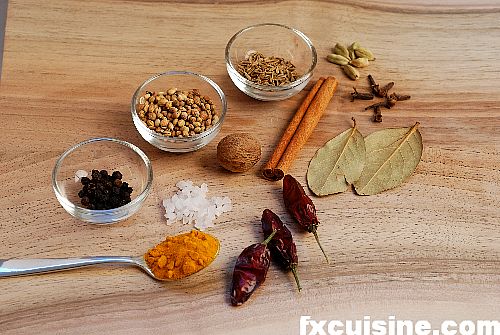 We are going to use the spices clockwise as above: a spoon
groundTurmeric
,
black peppercorns
,
coriander
,
Cumin seeds
, greener
cardamom
,
Cloves
,
Bay leaves
,
Serrano chili peppers
and in the middle from bottom to top:
sea-salt
,
nutmeg
and
cinnamon
.
Spices cost next to nothing these days and even if you can't keep them forever (like my mother does), 'old' cardamom, for example, is still way better than no cardamom at all. And please never buy spices that have already been ground - after two weeks they taste like magic chips and you won't be able to really enjoy them.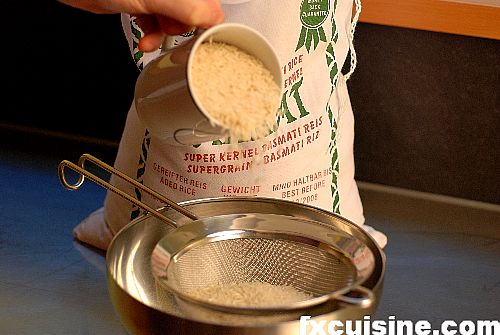 For this dish we need that very best basmati rice. Don't be afraid to go to an Indian store to get it - or order it online. In the picture you can see the sack with my very best Basmati. You're welcome two cups put in a sieve.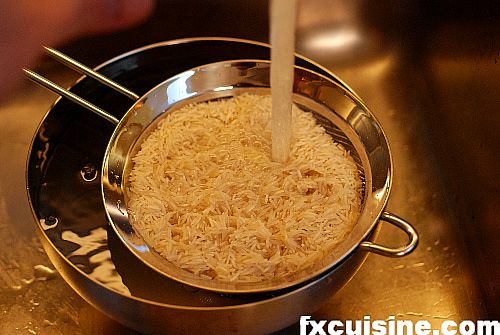 The first step is very important - you have to make the rice several times to wash, then leave it in a pot of water for one to two hours. If you skip this process, you have to accept that the rice will not be cooked through properly.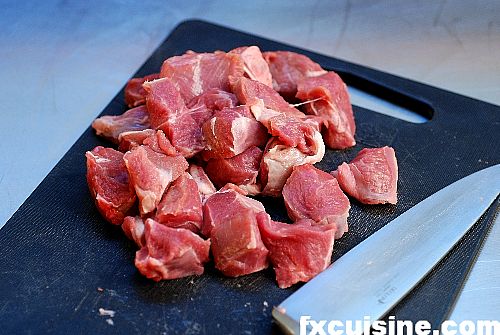 Dry the meat with a paper towel and it is best to cut out the greasy white pieces from the meat. Then cut the meat into meat cubes about the width of your thumb.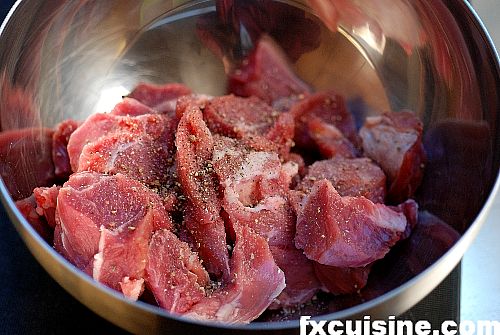 Season with salt and pepper. Then wrap the meat in plastic wrap and leave the meat like that while you continue to prepare.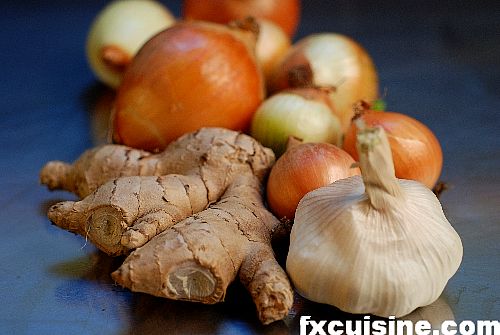 Remove the ginger, onions, and garlic from the refrigerator.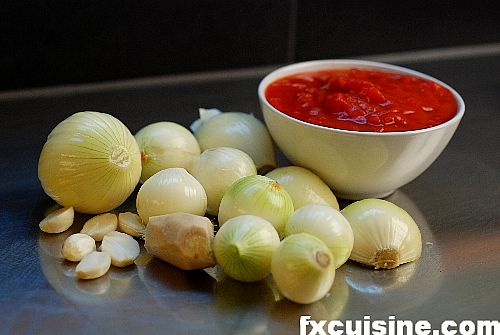 Peel, then cut the onions as thinly as possible. Press the garlic and grate the ginger until you have about the same amount of both.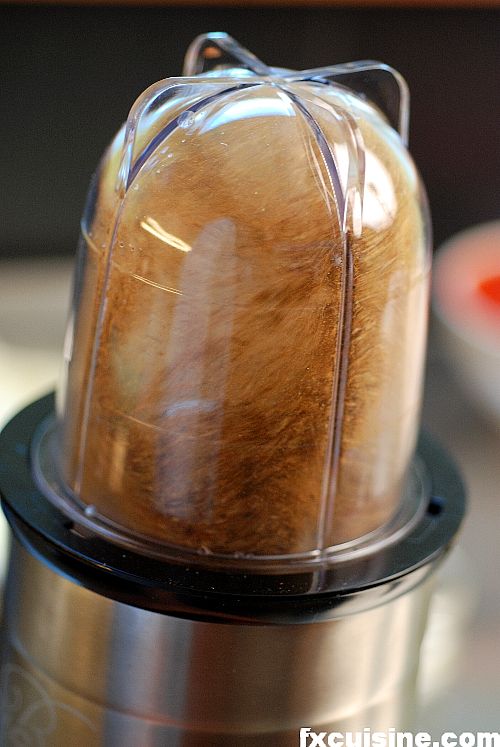 Using a newcomer to FXCuisine, I reduce the peppercorns, caraway seeds, coriander, mace and nuts and the seeded and stalked chili peppers to a much celebrated powder than I could ever have made with a mortar.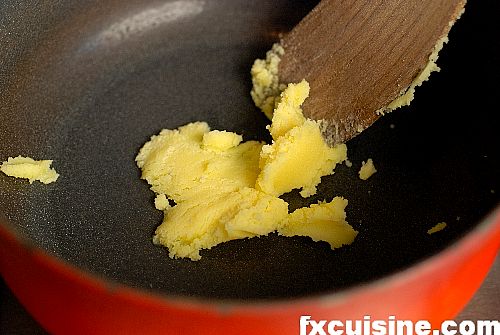 Heat some ghee or oil in a heating stove.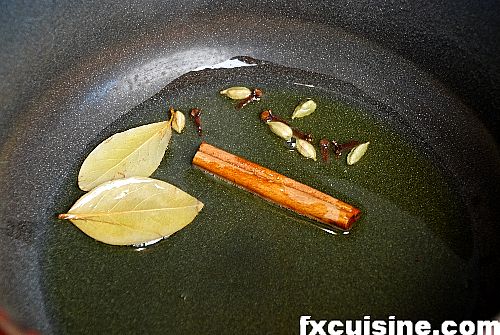 Now add the big smelly spices: cardamom, cinnamon, cloves and the bay leaf. Fry until everything is lightly brown. You shouldn't let them burn, but the bay leaves should still discolor. This process enhances the flavor of the spices, much like heating raw sesame seeds.
...