What is the Kartarpur Project
Pakistan and India create border corridor for Sikh
Amid tensions over the disputed Kashmir region, Pakistan and India have signed a border corridor agreement. According to a spokesman for the Pakistani Foreign Ministry, the corridor is intended to make it easier for Indian followers of the Sikh faith to visit one of their holiest shrines in Kartarpur Sahib, Pakistan, about four kilometers from the border. The treaty was signed at a border crossing in the northern Indian province of Punjab, where about 80 percent of India's nearly 25 million Sikhs live.
$ 20 service fee
According to the spokesman, up to 5,000 pilgrims a day, seven days a week, will be able to visit the shrine for twelve hours from sunrise to sunset. A service fee of $ 20 will be charged for this. Sikhs are said to be allowed to visit the shrine without a visa.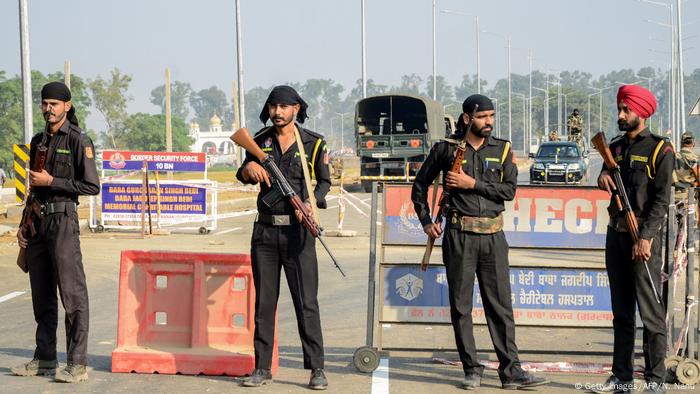 Police officers in the town of Dera Baba Nanak in the Indian state of Punjab, where the contract was signed
Sikh founder Guru Nanak had settled in Kartarpur. The shrine was built after his death in the 16th century. There are other Sikh holy places on Pakistani territory since 1947 - the end of British colonial rule.
Opening on November 9th
The border crossing is supposed to be officially opened on November 9th. Pakistani Prime Minister Imran Khan is also expected to attend. The border corridor, also known as the "peace corridor", is intended to help improve the broken relations between the archenemies.
India and Pakistan have waged war against each other three times and are enemies to this day. Pakistan recently severely restricted diplomatic relations with India after New Delhi revoked its special status from the Indian-controlled region of Kashmir in early August. Islamabad claims the region too. Since then, there has been more fighting along the control line.
sti / ww (ap, dpa. rtr)